Scope
Limited Edition Packaging
Primary packaging design
Product design
Brief in brief
The Wall's regional team challenged WhyBD to design a new product that would ensure Wall's Cornetto remain the fun-loving and trendy brand for Gen-Z in South East Asia.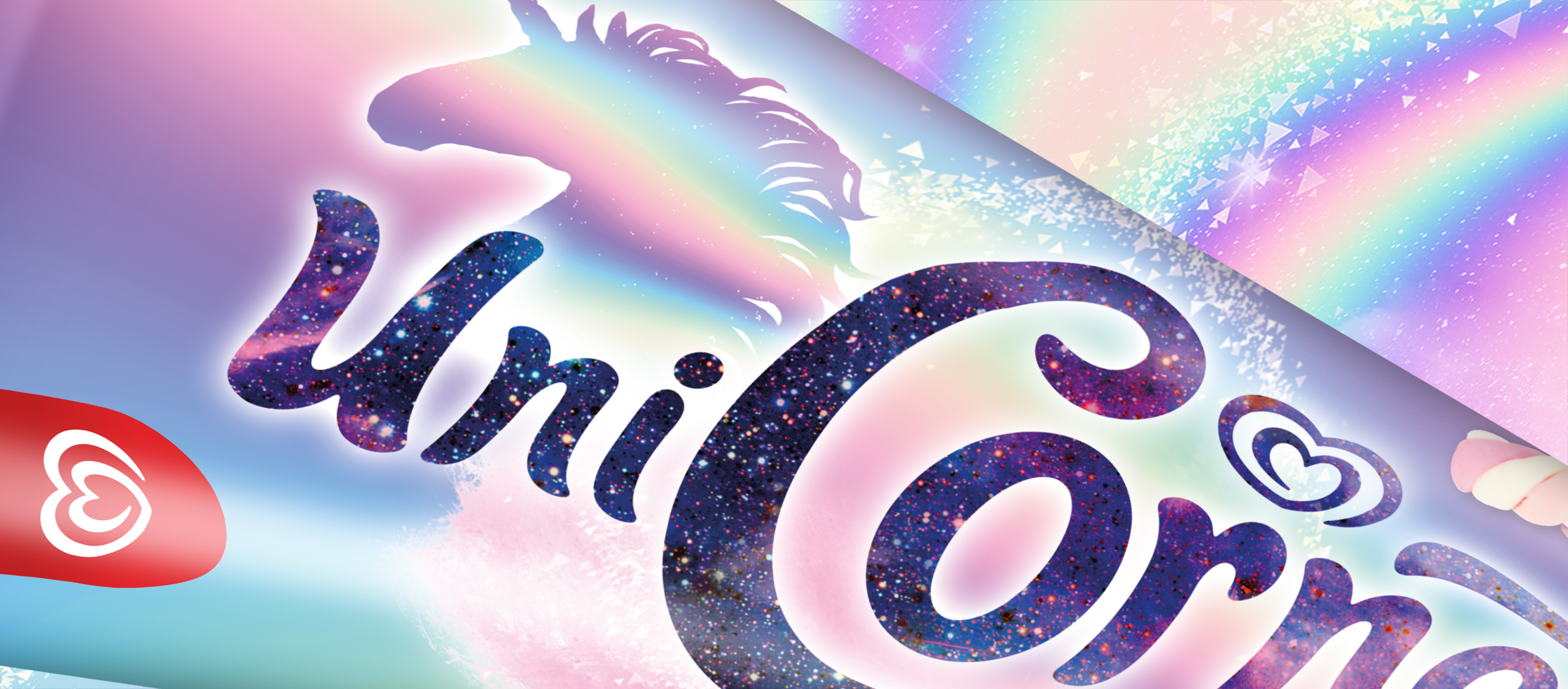 What we did
Riding on and diving deep into the mythical Unicorn world, we created the primary product with a complementary winning 2D packaging design and the key visual.
The primary product features the usual Cornetto cone with a strawberry filling while the ice cream taps into consumers fascination with Instagrammable food and dreamy, magical colours, resulting in a colourful mix of everything you would imagine from a Unicorn.
The outcome
Straight from the land of magical fairy tales, the cleverly named Unicornetto generated international buzz and attracted the attention of Unicorn lovers all over the world. As an instagram lover's dream, it created a media sensation for the brand above and beyond the intended target audience.