Scope
Limited Edition Packaging
Primary packaging design
Product illustration
Brief in brief
While maintaining recognisability as a Wall's Ice Cream Sandwich, design a limited edition range that creates excitement and buzz for South East Asian millennials in Thailand, Indonesia, Singapore and Malaysia.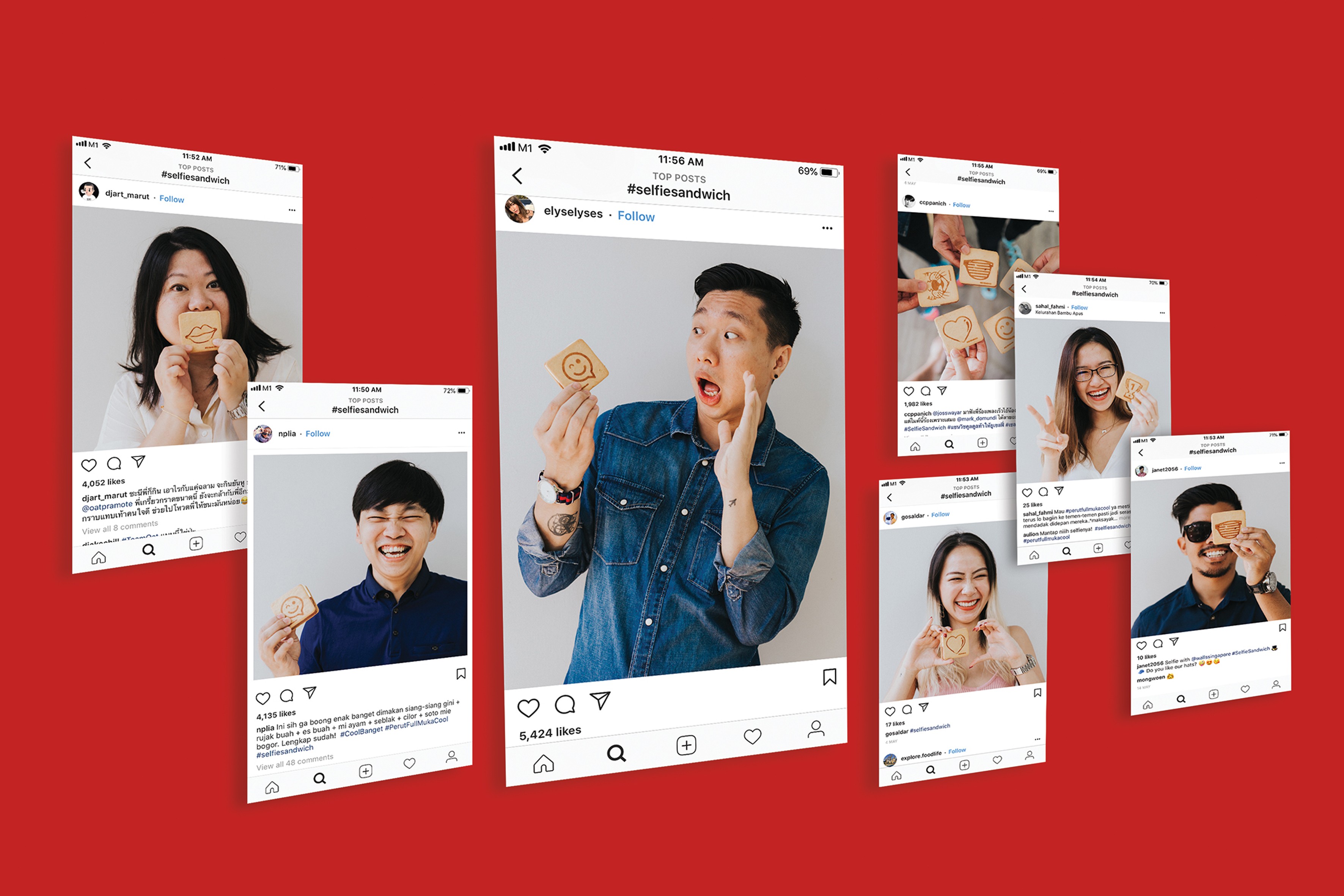 What we did
We designed the primary pack to intuitively convey the selfie concept while calling out the limited edition, plus the thirty unique viral biscuit illustrations.
The outcome
An injection of creativity to an existing product by combining snacking and snapping with countless possibilities. The result was a surge in sales and brand engagement, with consumers posting their fun pics on Instagram with the hashtag #SelfieSandwich.