Scope
Naming
Primary packaging design
Secondary packaging design
3D packaging design
Trade merchandise
Brand guidelines
Technical drawings
Brief in brief
A joint venture partnership between French spirit brand Remy Cointreau and Sula Vineyard, India's prominent wine company, led to the creation of India's first handcrafted cognac–style brandy for connoisseurs.
We were tasked to develop a brand that reflected this exceptionally smooth spirit in which grapes are carefully selected from the best Indian vineyards, and under the supervision of French Master Blender Yonael Bernard. The grape juice is double distilled in small batches using traditional French oak barrels resulting in India's first 100% premium grape brandy.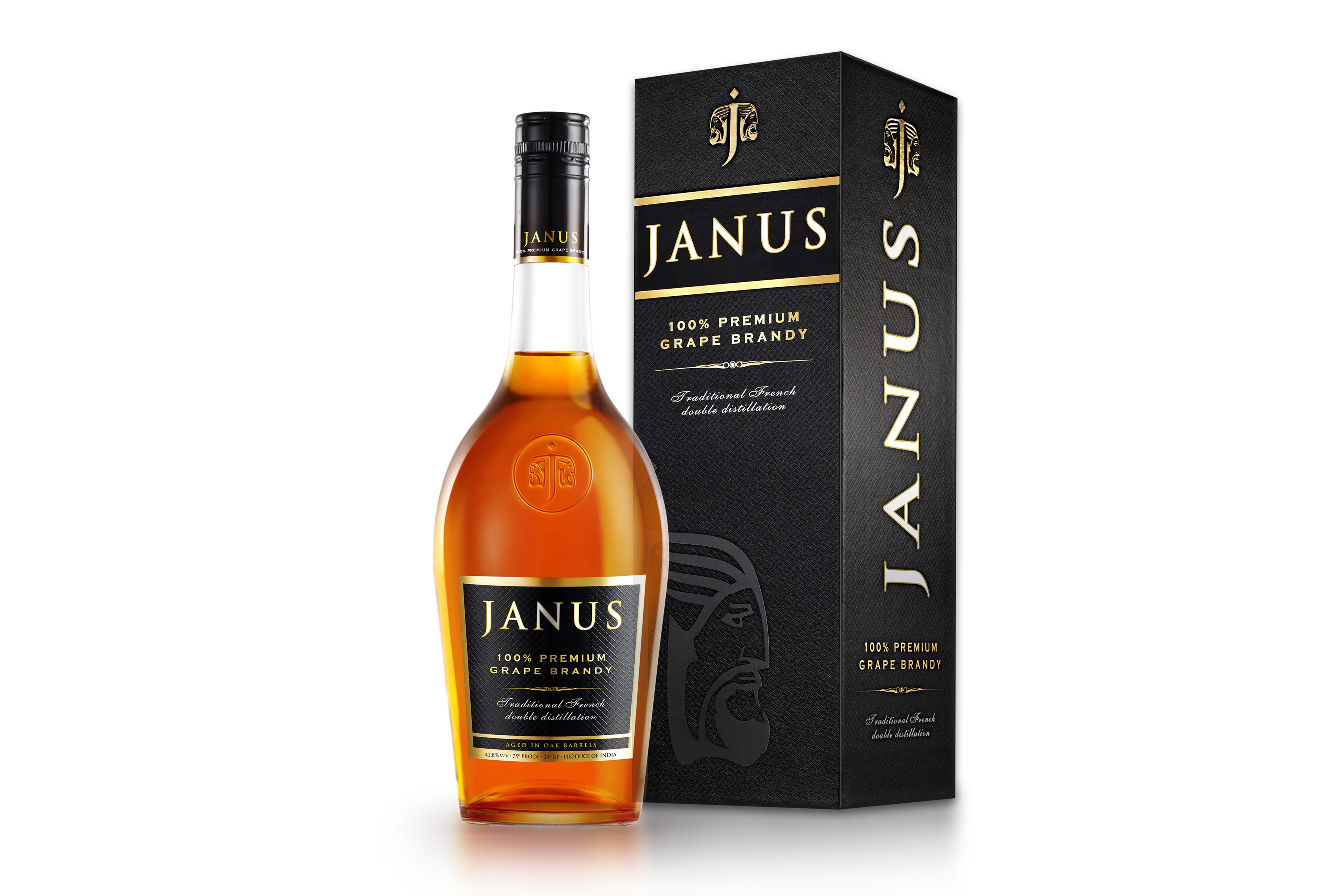 What we did
Created a strong brand name Janus, an ancient Roman god with two faces. The Janus icon here symbolizes the fusion between the West, the exceptional French cognac making heritage, and the East, the expertise of Sula in selecting the best Indian grapes.
Designed premium primary and secondary packaging where the bottles 3D slender design, broad masculine shoulders and long neck is inspired from the Mid-19th century, a style known as 'standard fifth' or 'lettered brandy'.
Extended the concept to a key visual which we then adapted to below the line communications and POS material in bars and on shelf.
Finally we developed the brand guidelines, packaging and merchandising, for country wide deployment.
The outcome
Scholars regard Janus as the god of all beginnings and this has rung true here. India's first 100% premium grape brandy won the bronze tasting medal at the International Spirits Challenge 2016. This superbly crafted high end brand has since led to the rise of brandy consumption as a segment in spirits.