Scope
Primary packaging design
Secondary packaging design
Brief in brief
Innovation within the skin care category is paramount as product development addresses the increasingly sophisticated face care needs of consumers. More and more we see Korean millennials in search of makeup and skin care products that deliver a natural look, effortless beauty with visible instant whitening or brightening results.
Leveraging on this existing Korean beauty trend, Pond's developed 'Tone Up', a new milk cream innovation enriched with whitening vitamins plus milk essence that nourishes skin to continuously strengthen its natural brightening process instantly with 0% makeup.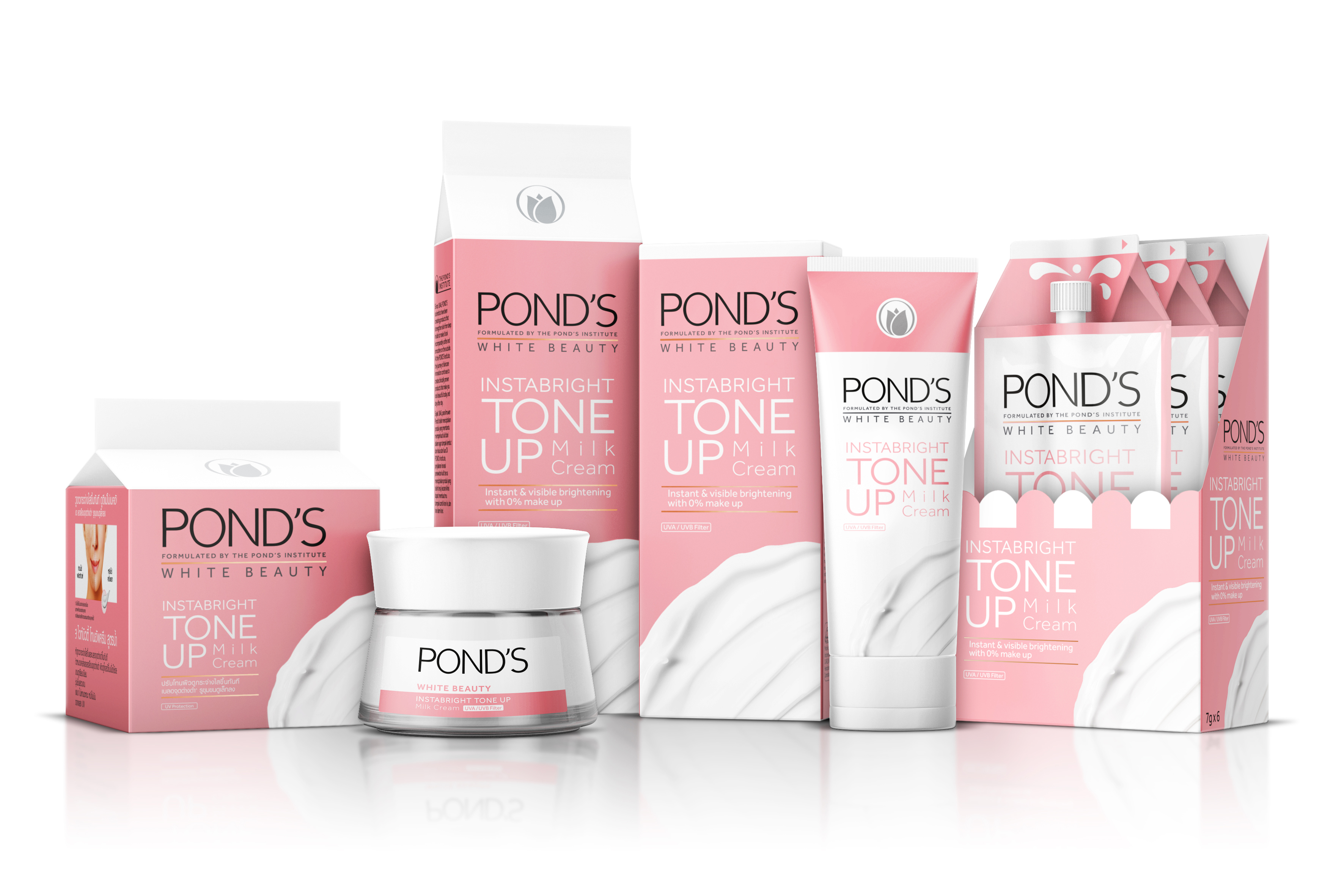 What we did
Briefed by the Pond's global team we created the 'Tone Up' brand identity. Retaining elements from Pond's White Beauty platform we designed and developed the new 2D primary and secondary packaging design system to be used consistently across multiple products formats.
The outcome
ond's first ever skin lightening cream, inspired by the latest technology from Korea, communicates this unique 'milk' ingredient with a creamy sensorial texture, while the pinkish/glowing even tone on pack portrays the brightening benefit.
We have built on Pond's heritage as a trusted and effective whitening cream, while delivering on SEA millennial cultural trends of wanting to achieve 'effortless beauty'.