Region
China. Taiwan
Singapore. Malaysia
Scope
Trends analysis report
Stakeholder workshop
Concept development
Consumer research
Naming
Primary & Secondary design
3D pack design
New product innovation
E-commerce master design
Brief in brief
As the global brand design agency for Lux, Unilever challenged us with an open and fast track project to develop an e-commerce personal care brand targeting women between the ages of 15-24 in China.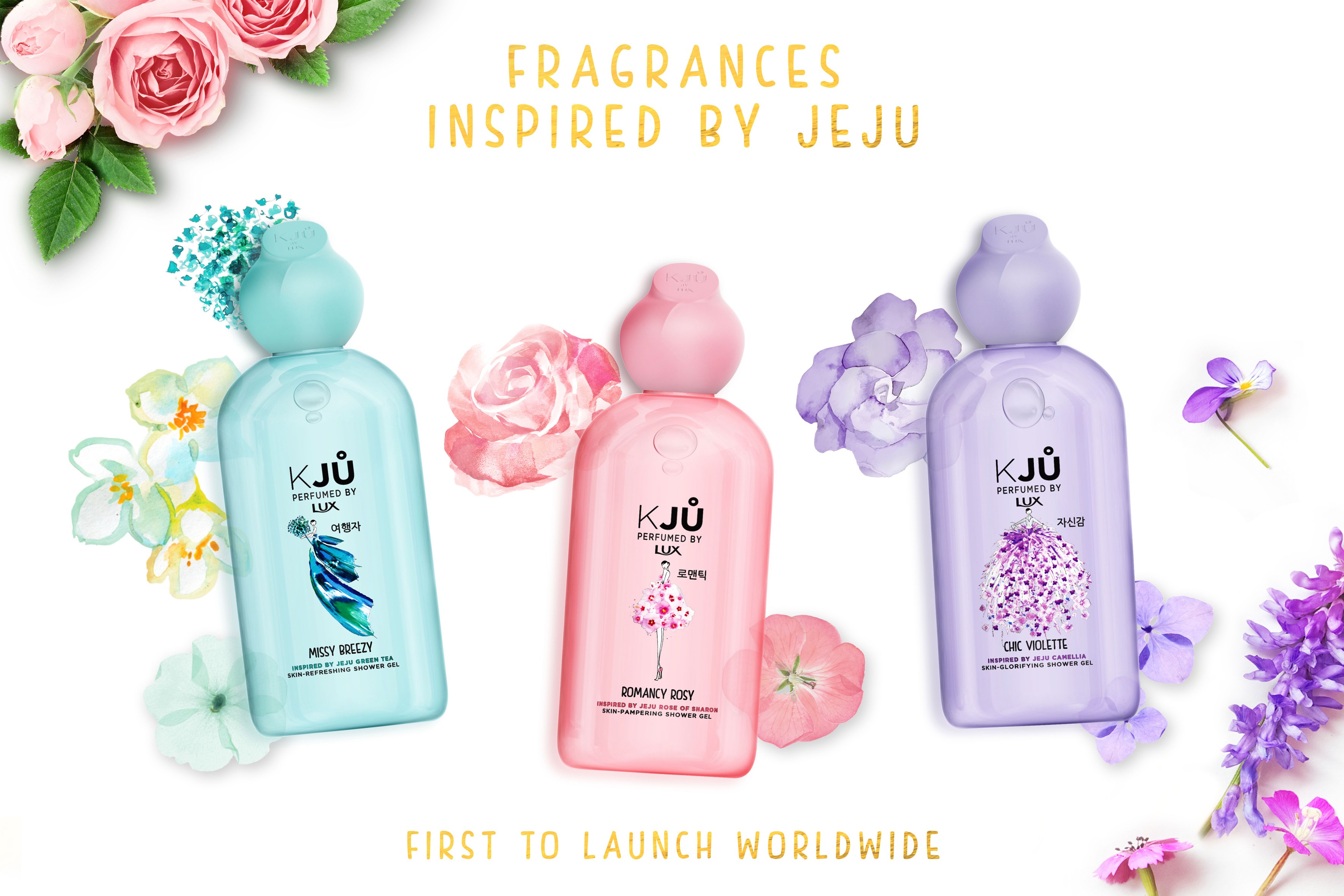 What we did
We looked directly into Korean personal care and beauty trends as they are leading the category globally, and landed on Jeju island as the ingredient source and brand story.
Jeju Island, located just off the southern tip of South Korea, is one of the most botanically diverse, least polluted areas in the world, and it's believed that anything grown there has extra vitality.
Leveraging on his unique style of Susugirls, we partnered with Korean fashion illustrator, Jae Suk Kim and led a co-creation workshop with the client.
Following which we developed the brand personality, brand identity and created the brand; 'Kju', a word blend of Korea and Jeju Island.
The three Susugirls, Chic Violette, Romancy Rosy and Miss Breezy undertook their own individual look, personality and fragrance endorsing our 3 main product formats: Beauty bar, body mist and Shower gel full size with a detachable solid perfume, a new innovation for Unilever.
We promoted consumer engagement through our design, layout and flow of Kju's Taobao e-commerce page, and the use of influencers.
The outcome
Kju launched on China's e-commerce as a massive success. Since then we have been continuously brand building by extending the variants and creating limited editions. But more notably Kju's success has prompted market extension into Singapore, Malaysia and Taiwan.