Scope
Product design
Prototyping
3D CAD files
Trade merchandise
Animated comms video
Key Visual
Brief in brief
Beer towers – large tabletop beer dispensers – are hugely popular in bars, pubs and restaurants in South-East Asia, facilitating beer sharing while, however due to the 3L volume, prolonged consumption time and exposure to the hot climate, beer towers do not always provide the best beer quality.
The challenge was to create the first ever Heineken beer tower, providing the 'perfect serve' worthy of a premium global beer brand.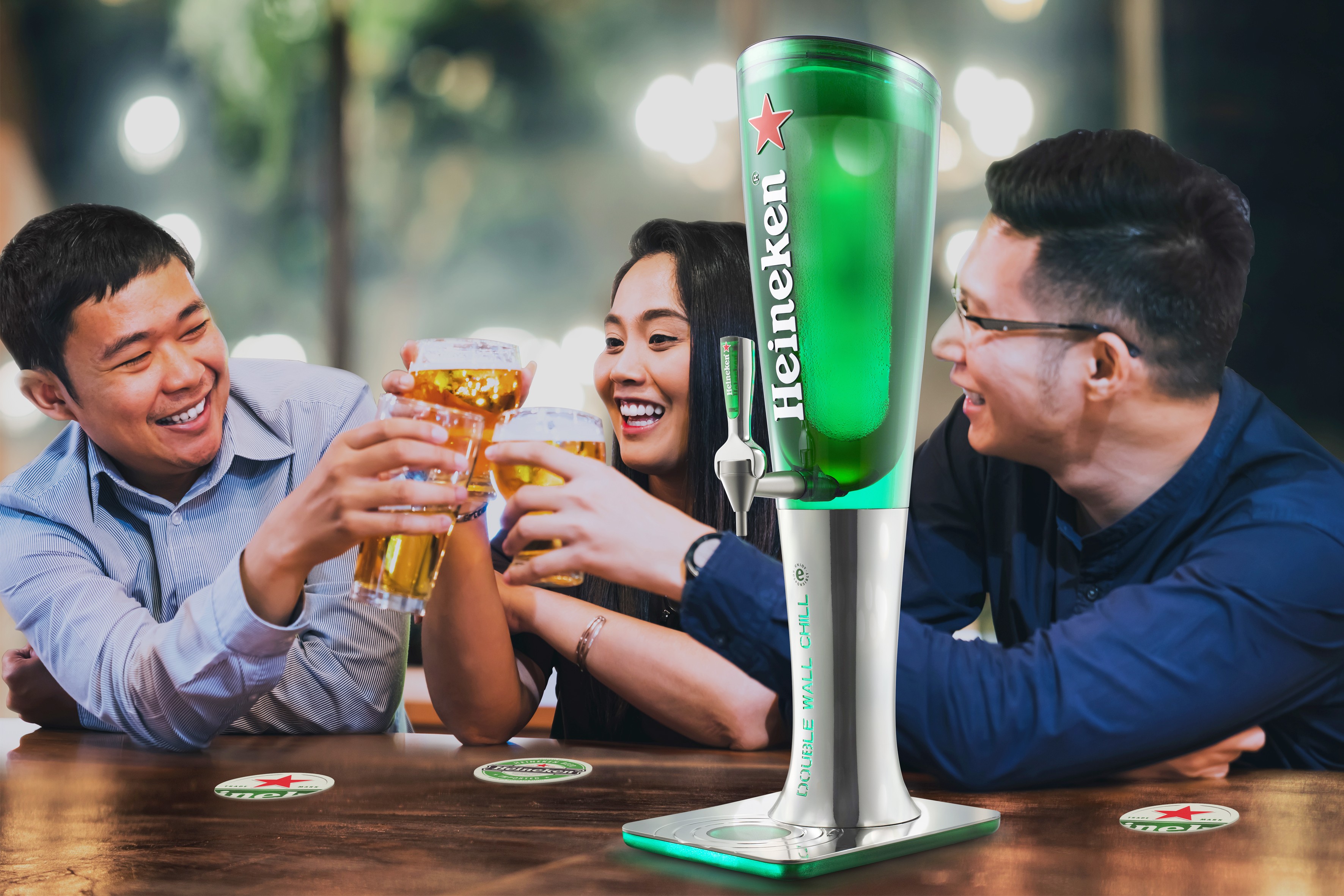 What we did
Why? Brand Design partnered with Heineken Asia Pacific from end to end: from initial sketches, structural design, 3D modelling and rendering, 2D graphic design development, overseeing the prototyping, testing and implementation.
Together with Heineken supply chain we ensured the design intent was successfully delivered in final output.
The outcome
We created a sleek tower, with premium chrome finishes and a tap handle that gives the quality feel of pubs font taps. The 'Perfect Serve' is guaranteed by the a double wall that provides optimal thermal isolation. The green LED in the pedestal lights up when the glass is on the base providing an attention-grabbing experience.
A functional and visually iconic beer tower delivering the Heineken premium experience.
Initially piloted in Vietnam, the Heineken Star Tower was subsequently rolled-out across SEA markets plus India.